---
---
---
Natural History Walk with Trustee Michelle Ruby
Friday, November 25,10:00 AM, 1 mile, 2 hours

Join GCT trustee Michelle Ruby for an exploration of Groton's natural areas that takes a deeper dive, where we share insights and knowledge about the changing landscape to help you find an even greater appreciation on your walks on the trails. We will hike in the Throne Hill complex, a matrix of properties owned by several conservation organizations. Discover the foundations of former farm houses, various types of stone walls, and signs of the ecology and biology of a forest in transition. Learn how to use the forest itself to estimate how long ago human activities and disturbances occurred. If you've previously enjoyed our Black Friday walks with ecologist Tom Wessels, this is the event for you. This is a great all ages event for the entire family. Registration is required. All are welcome!
---
The Town Forest at 100
Saturday December 10, Saturday December 17, 2022
Trustees Mark Gerath and Susan Hughes will lead a history walk through the Town Forest to celebrate the 100th anniversary of this fantastic place. The Groton Town Forest is the 2nd oldest town forest in Massachusetts, do you know the first one? Come learn about this gem right in the middle of town. More details about these hikes coming soon.
They are offered in conjunction with Prescott Community Center and are free to GCT members.
First Day Hike
Sunday, January 1, 2023
Throne Hill
Join trustees Susan Hughes and Chuck Vander Linden in another GCT tradition, hiking on the first day of the year. We will return to The Throne for a 4 mile hike in the woods to start your year off right. Registration for this free hike coming soon.
COMING IN 2023
Eyes On Owls
Sunday February 5, 2023
Live at Prescott, beautiful owls rescued from danger and loving protected by Mark and Marcia Wilson of Dunstable. This event, offered with our partners at The Prescott Community Center, is free to GCT members. More details on this event is coming soon.
Dr. Scott Edwards Birding and Biking Across America
Friday March 3, 2023
Media Center at Lawrence Academy
Dr. Edwards spent the COVID shutdown riding his bike across America to study the birds he loves and to do something after George Floyd was murdered. His story of who he met, what he saw and how he engaged in America during COVID is one you will want to hear. This is a free event, made possible by the Groton Commissioners of Trust Funds.
---
PAST EVENTS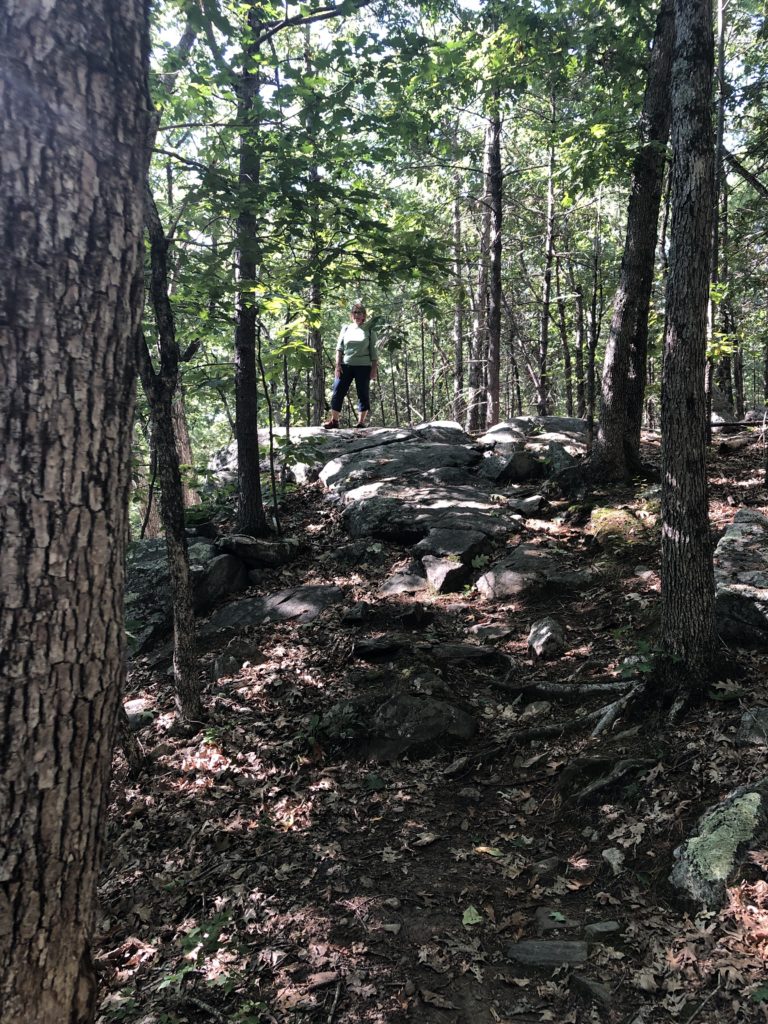 Explore Wharton Plantation
Saturday October 29, 10:00 AM
Join trustees Holly Estes and Susan Hughes as we roam Wharton Plantation and beyond. We have area history to share, interesting vistas, erratics, swamps, and beautiful hardwood forests to walk in. We will meet at the Wharton Plantation entrance on Rocky Hill Road. Parking is tight, so carpool if you can. The route is about 4 miles, allow 2 hours. This is a free hike, but please register so we know who to expect.
E
Letting the Land Lead Dance Performance
Sunday October 23 2022 3:45-5:00 PM
The General Field
Letting the Land Lead is an immersive meditative dance performance and workshop experience that encourages audience members to contemplate their relationship with themselves and with the land. Based on a movement practice that combines modern dance, ballet and improvisational choreography, this work takes movement out of the studio, off the stage and into the landscape, allowing for the land to change the structure of the piece and creating a unique and ever-changing display. We are thrilled to present a fall performance of Letting the Land Lead entitled "The Quietus of Autumn" at The General Field on Farmers Row. The performance will last approximately 45 minutes during the mid to late afternoon and will feature two to four dancers dressed in earth tones and black. The style of the dance will be a mix of modern dance and ballet, guided by the landscape. In addition, we will unveil a new history sign for The General Field, created by Eagle Scout Ryan Fish. This is a free event! All are welcome.
Please click here to learn more about the Letting the Land Lead performance.
Annual Goton Traverse October 15 – 16 2022
Hike independently on Saturday 10/15 OR Join our group hike at 9:00 AM Sunday 10/16
The Groton Conservation Trust is organizing a fourth Groton Traverse for the middle of October. To allow for more schedule flexibility, there will be an organized group traverse on Sunday 10/16 at 9 AM at the General Field off Farmer's Row, or folks are free to guide themselves on Saturday. The course will be marked on Friday, October 14. Note that we will be using a different marking method this year. A GPS route will be shared with registrants Friday evening. The route is a new one that will start at the General Field, duck into Ayer, pass through the Town Forest, and cross the Nashua at Fitch's Bridge. The route will end at Mark Gerath's and Sheila Julien's house at 45 West St. Note that you will get to our house from the rail trail. The access to the yard will be marked and we will have some refreshments including snacks and some adult beverages. The route is about 10 miles and there are a few opportunities to shorten it. We will go by The General Field, Surrenden Farm, the kettle holes in the Town Forest, and touch on the Nashua at a few locations. Please take photos and share them with us if you can. This is a free event!
Registration is required. A Traverse route map and logistics will be shared with registrants on Friday October 14th.
---
June's Wood Work Party
Sunday May 22, 2022 10:00 AM – 12:00 PM
Pepperell Road, Groton, MA
Join us for a work party at our beautiful June's Wood land in the Throne area of West Groton. Meet new friends and neighbors, and help with local conservation. No special skills are required, we will have plenty of leaders on hand to show you how to help open the trail and clear invasives. Wear your gloves, and bring loppers, clippers, and weed wrenches if you have them.
Look for the brown June's Wood sign on the right hand side of Pepperell Road, about 1/4 mile from Castle Drive as you head south from Rt. 119.
All are welcome!
---
Sunset Party, June 9, 2022 6:30 PM – 8:30 PM
The General Field
Join us as we gather to picnic, hear music from the Hickory Horned Devils featuring Groton's own iron man Ray Ciemny. Chris Frothingham from The Great Road Kitchen is bringing back his oyster trailer and will shuck fresh oysters for you. Bring your picnic and beverage of your choice, lawn chairs and enjoy the evening. And we provide the flowers and the sunset!